We believe that managing properties should be easy and hassle-free. That's why we have developed a comprehensive suite of services that will help you manage your properties with ease.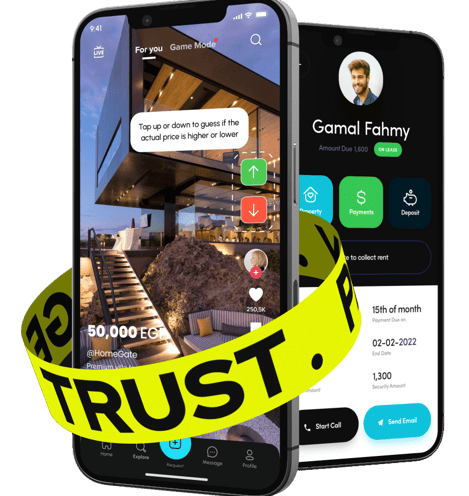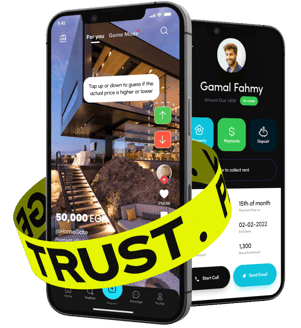 EXPERIENCED TEAM
Geraan's property management team consists of experienced professionals who are dedicated to providing high-quality services to their clients. They have extensive knowledge of the local real estate market and are committed to helping their clients achieve their goals.
HUMAN CENTERED TECHNOLOGY
A human-centered tech is at the core of our approach to property management. As part of this strategy, we're introducing tools that allows property owners to track the performance of their properties. These tools will help you keep track of your property's occupancy rate, rental income, expenses, and more.
FLEXIBLE PLANS
We provide flexible property management plans that are tailored to our customers' and partners' specific needs. Our team of experts will work with you to identify your specific needs and assist you in selecting the best plan for you.
The apartment is just a short walk from everything you need, including restaurants, shops, and public transportation that allows you to reach many of Cairo's most popular attractions.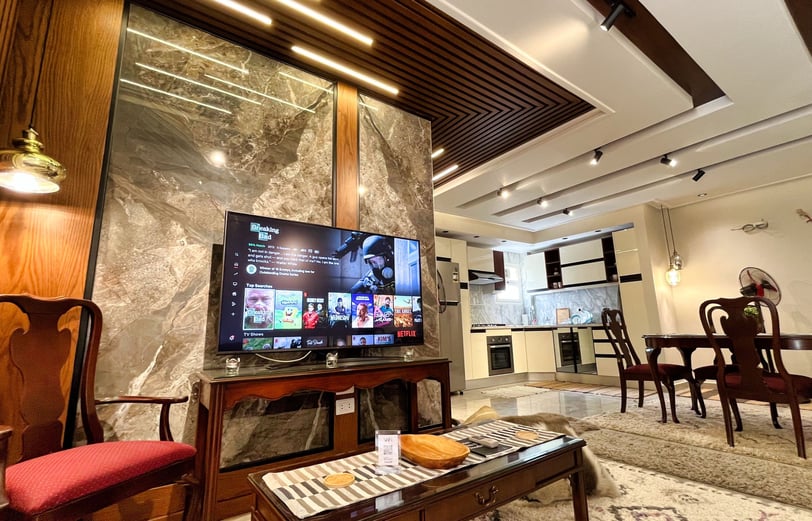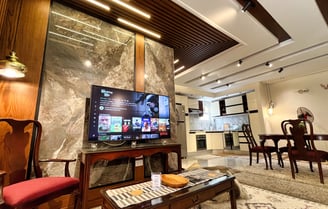 MADINATY SPACIOUS APARTMENT WITH PRIVATE GARDEN
2BR APARTMENT WITH BEAUTIFUL SURROUNDINGS
Modern and cozy apartment with private garden in Madinaty, Cairo, just a 15-minute walk to everything you need. The apartment is just a short walk from everything you need, including restaurants, shops, and public transportation that allows you to reach many of Cairo's most popular attractions.
Whether you are traveling for business or pleasure, it is the perfect place to stay in Cairo. Book your stay today and experience the best of what the city has to offer!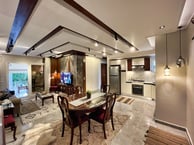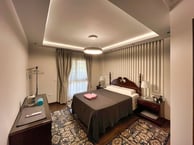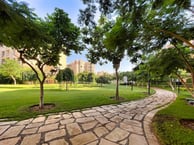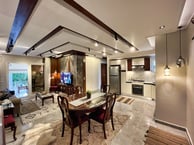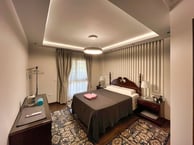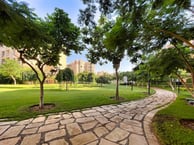 Our years of experience makes us the ideal partner for your next project. We won't shy away from a challenge, but also know how to manage risks.
BRIDGEWATER JOY RESIDENCE
PROPERTY INSPECTION
We inspect your property and provide you with a detailed report of its condition. This includes checking for any damage or repairs that need to be made, as well as identifying the need for property remodeling & renovation.
PROPERTY MAINTENANCE
We take care of all the maintenance needs of your property, including repairs, cleaning, and landscaping. This ensures that your property is always in top condition and ready for tenants or buyers.
PROPERTY MARKETING
We help you market your property to potential tenants and buyers. This includes creating professional listings with high-quality photos and descriptions, as well as advertising your property on various online platforms.
Peter Edward
January 2022
Geraan's team went above and beyond to make our stay as comfortable as possible, and we are really grateful for that.
The apartment is pretty large and well equipped. It's located very close to the airport, which may be convenient if you have an early departure scheduled or plan taking daily trips from Cairo.
There are many restaurants and stores in the neighborhood.
Fouad Afifi
August 2022
It was one of the best stays we had and it was our first time trying Geraan's services. Thanks Geraan team for making this trip amazing! we wished we could extend our stay longer.
Smooth Check-in with helpful instruction and help to make the most out of our stay. The apartment was very clean, everything we need was there or provided upon request with a prompt response from the host. The location was perfect for me very close to the airport and also surrounded by everything you need with a variety of delivery services from all shops. The area is very safe to live in among nice neighbors. the staff was really went beyond our expectations. Sure I recommend Geraan's apartment to any family looking for peace of mind!
MEET OUR TEAM
A COLLECTIVE, THAT MAKES DREAMS COME TRUE
Our strength lies in our individuality. Set up by Esther Bryce, Presson's team strives to bring in the best talent in various fields, from architecture to interior design and sales.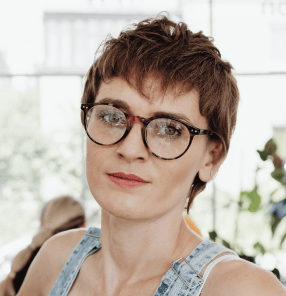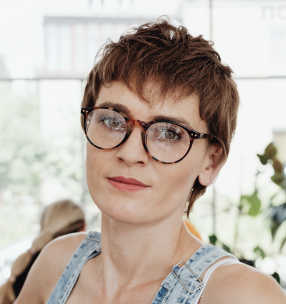 ESTHER BRYCE
Founder • Interior designer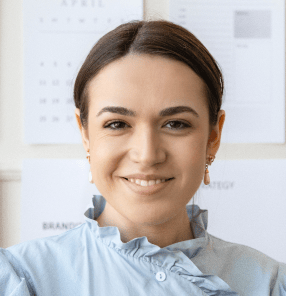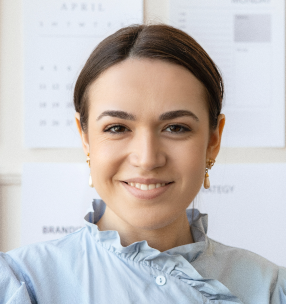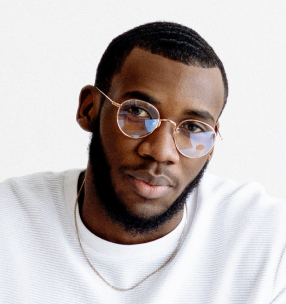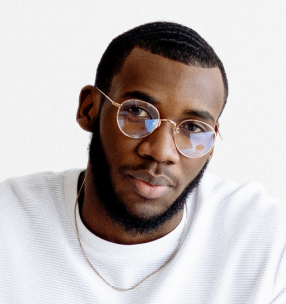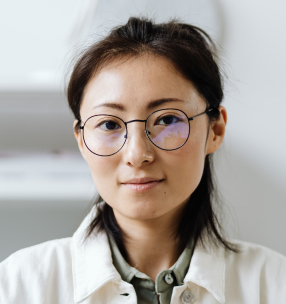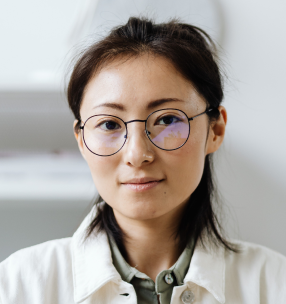 To bring our vision into reality, we need the best partners out there. We've joined hands with one of the best when it comes to materials, lightning and furniture to achieve sophisticated results.
Our team of experts is always available to answer any questions you may have and provide you with the best possible service.
We believe that managing properties should be easy and hassle-free,